OT adds depth to services offered at Clark Fork Valley Hospital
Thursday, October 1, 2009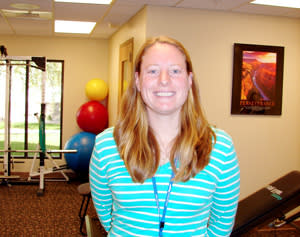 Clark Fork Valley Hospital (CFVH) welcomes the addition of Mary Russell, Occupational Therapist (OT), to their team of healthcare providers. As an OT, Russell works with patients to regain basic motor functions and reasoning skills when an injury, illness or medical condition affects their physical or mental abilities.
"OT is all about independence. It is looking at the whole person and helping them regain abilities to accomplish what they need and want to do in a day despite new disabling conditions." says Russell who uses a wide range of therapeutic approaches to customize treatment for each person's unique condition. "My main goal is to help my clients lead independent, productive and satisfying lives."
OT focuses on self-care activities and improvement of fine motor coordination of muscles and joints, particularly in the upper extremities. Typical OT referrals are made if a patient experiences lasting side effects from a heart attack or stroke, learning problems or other obstacles to normal development, injuries from falls, sports or accidents or mental or behavioral problems such as Alzheimer's disease, post-traumatic stress disorder or schizophrenia.
"Unlike physical therapy, which focuses on muscle strength and joint range of motion, OT focuses on activities of daily living (ADLs) because they are the cornerstone of independent living," adds Russell.
Basic ADLs include eating, dressing, bathing, grooming, toileting and transferring (moving between surfaces such as the bed, chair, bathtub or shower. Instrumental ADLs (IADLs) require more complex cognitive functioning than ADLs. IADLs include preparing meals, communicating by telephone, writing, using a computer, managing daily drug regimens, cleaning, doing laundry, shopping for food and doing other daily errands, managing finances, traveling as a pedestrian or by public transportation and driving. Many are complex activities requiring integration of visual, physical and cognitive tasks.
Russell received her undergraduate degree in Natural Science at The Master's College in Santa Clarita, CA, with the intent to teach Science. She first became interested in OT while working as a substitute teacher in El Dorado, CA and found her niche working with kids with disabilities. While working towards her Masters degree in Science and Occupational Therapy at San Jose State University in San Jose, CA, Russell completed two internship programs – the first through Berger Rehabilitation Services, Inc. where she worked in a Skilled Nursing Facility in California and the second through St. Patrick's Hospital Providence Center in Missoula where she provided OT services in a neurobehavioral unit. She additionally worked as a counselor at Camp Costanoan, an outdoor education, recreation and learning center for children and adults, ages 5 and older, with physical and/or developmental disabilities and special needs located just 15 miles west of San Jose.
In addition to her OT training, Russell has certifications in (1) therapeutic listening, (2) handwriting without tears and (3) pediatric sensory processing.
Russell provides both inpatient and outpatient services at Clark Fork Valley Hospital and it's Long Term Care Facility, at each of the Family Medicine Network offices (in Bull River, Thompson Falls, Plains and Hot Springs) and for the Clark Fork Valley Home Health Agency. Her black lab Gwen, who is a nationally registered therapy dog, often accompanies Russell during patient visits.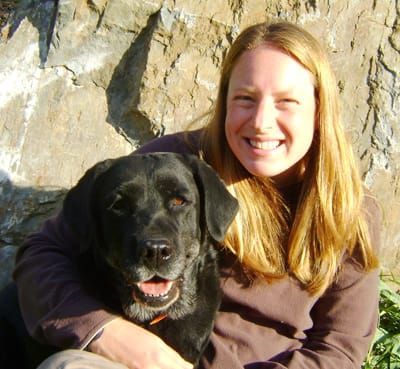 "Mrs. Russell brings a very personalized approach to patient care here at the hospital," shared Dr. Gregory Hanson, CFVH President/CEO. "She demonstrates excellent rapport with patients and has integrated nicely within our organization. Knowing how unique it is for a facility of our size to have an Occupational Therapist, we feel very fortunate to have her on our team and providing care to our community."
Although consulting physicians from Missoula have provided OT services at the hospital from time to time, an OT program has never been sustained.
"We are so glad, after all this time, to bring an Occupational Therapist on board to fulfill the needs of our patients and their families. It will add depth to the rehabilitation services we currently offer and benefit many residents of Sanders County who truly need these services to lead a quality life," states Tim Williamson, PT and Rehabilitation Services Manager for CFVH.
If you think OT services would benefit you or a loved one, please contact a primary care provider in your area.