Partners and Affiliations
Community Medical Center, located in Missoula, offers support services to Clark Fork Valley Hospital, when patients are in need of trauma transport.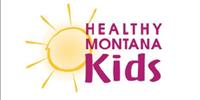 The Healthy Montana Kids Plan (HMK) offers low-cost or free health coverage for children up to age 19. Download the materials below to find out more or visit www.hmk.mt.gov.
Program provided by the Montana Department of Public Health and Human Services.
Logan Health is located in Kalispell, Montana and is one of our trauma destinations once a patient is stabilized in our Emergency Department and needs additional medical treatment. The A.L.E.R.T. air ambulance helps to provide prompt medical attention for patients when serious injury or illness occurs.
The Montana Hospital Association (MHA) is an association whose members provide the full spectrum of healthcare services, including hospital inpatient and outpatient, long-term care, home health, hospice, physician, assisted living, senior housing, and insurance services.
Every acute care hospital in the state is a member, ranging from the smallest Critical Access Hospitals that provide primary care services in Montana's rural communities to the largest tertiary care hospitals in the state.
Regardless of size, these facilities are community-based, locally governed and share a commitment to improving the health status of their communities. MHA members offer communities an integrated and coordinated continuum of high-quality, affordable and innovative healthcare, housing, and community-based services.
The Monida Healthcare Network is a regional association of healthcare providers, governed by member physicians and hospitals, serving residents of Montana and Idaho. Monida provides targeted expertise and collaborative solutions that help hospitals and providers deliver value in healthcare.
The Montana Informed Patient site provides Montana Healthcare consumers with information, resources and tools to enable them to make informed healthcare decisions. You can view your patient rights, pricing and quality measures, learn how to read your hospital bill and view health insurance coverage options.
Northwest Imaging is a medical group practice located in Kalispell, MT that specializes in Diagnostic Radiology and Internal Medicine. They complete all of the reads, reports and diagnostic image study interpretations for imaging procedures done at CFVH.
You may notice separate billing for services rendered by Northwest Imaging. This is because they are an affiliated provider and not a direct service of CFVH. Please contact Northwest Imaging directly with questions about bills you receive from them.
Providence St. Patrick Hospital, located in Missoula, is a unique partner to Clark Fork Valley Hospital. They offer a wide range of support services to our facility, including Life Flight that transports patients in need of additional trauma care.
The Sanders County Ledger is an award-winning weekly community paper with a 100-year-plus history of publishing in Thompson Falls, the county seat of Sanders County. The Ledger offers the widest circulation in Sanders County for any paid circulation newspaper.